How to setup Press & Hold Delay for Samsung Galaxy S5 (4.4.2)
For user who uses Samsung Galaxy S5, it sometimes requires that you want to Press and hold the screen to open up contextual menus or other tasks.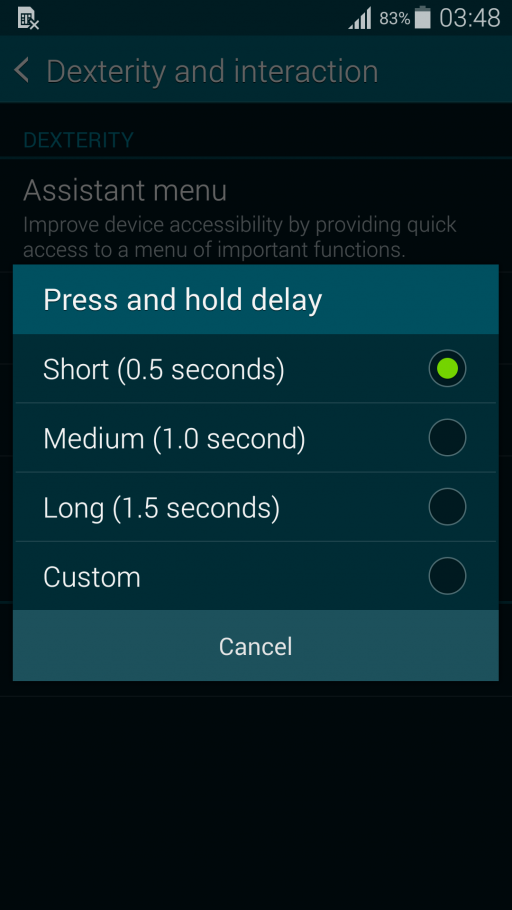 Galaxy S5 sets the duration of long press to a short delay or 0.5 seconds in default. This will brings you some difficulty for doing some functions.
But if you observe more inside Galaxy S5, you can see that it has an accessibility feature named Press and Hold Delay which will help you set the recognition time for long press as well as delay. By this setting, you can control/set time the device should delay before opening any functions/actions.
How to use:
Swipe down the top of screen to open the notification panel and then tap to setting icon
From the setting function, select Device Tag and scroll down to Personalization section and then tap to Accessibility.
Tap to Dexterity and interaction
Tap to Press and Hold Delay and select duration time you want to setup.
From these steps, the Press and Hold Delay has been set.
Finally, the setting is not so difficult if you take a look above steps. Hope you enjoin it!